We had one of those emergency evacuation things at work yesterday. We are all pretty much convinced it was only a drill – there was no fire, no earth-shattering ka-boom, and no email to tell us about the danger we had all miraculously escaped.
It could have been very tedious but, fortunately, we managed to amuse ourselves at the assembly point with a quick game of Where's Wally …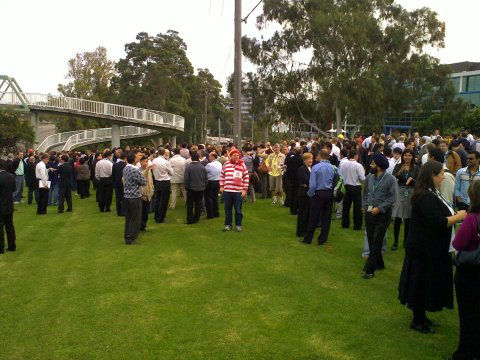 Photograph © Emmanual Juanengo
This entry was posted on Wednesday, May 6th, 2009 at 2:10 pm and is filed under General. You can follow any responses to this entry through the RSS 2.0 feed. Both comments and pings are currently closed.