My apologies to anyone looking for information about the movie. I just had to share this sign from our local church.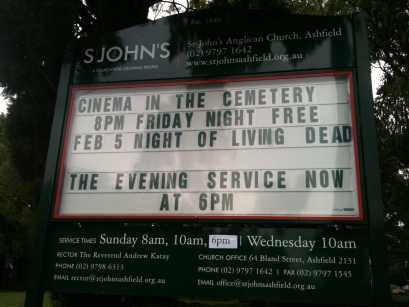 Occasionally they show movies in the graveyard. This one shows that at least someone there has a sense of humour.
This entry was posted on Saturday, February 13th, 2010 at 4:40 pm and is filed under General. You can follow any responses to this entry through the RSS 2.0 feed. Both comments and pings are currently closed.