Just a couple of signs I couldn't resist sharing.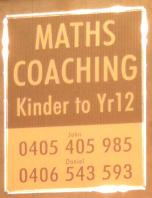 Being kinder to Year 12 is good. But this sort of implies they are meaner to Year 11 which is bad. Very confusing.

This one from work (company logo removed). I don't see the point of it. If the door is closed then the sign is redundant. If the door is open then the sign is wrong. Under what circumstances could this possibly be useful?
These little things amuse my small mind.
This entry was posted on Saturday, May 22nd, 2010 at 1:04 pm and is filed under General. You can follow any responses to this entry through the RSS 2.0 feed. Both comments and pings are currently closed.