Thomas Coram is one of the great undersung heroes of the 18th century. A retired sea-captain turned merchant he deplored the number of homeless and abandoned children in London. Unlike most of us he decided to do something about it.
He obtained a charter from George II to open a home for abandoned children then kept pestering every influential person in London until they donated money. In 1742 the Foundling Hospital opened its doors. It was flooded with applicants and could not keep up with demand but it was nevertheless a wonderful institution which did a great deal of good and showed the way for subsequent philanthropists.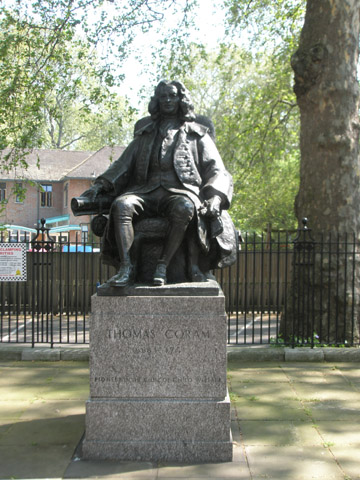 We are currently staying in London near the site of Coram's Foundling Hospital. The building itself is no longer there but the area has been kept for children.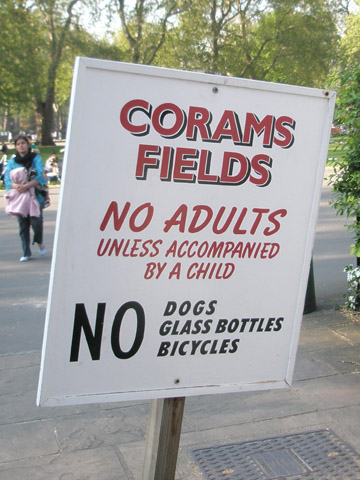 In fact, as this sign shows, adults may not enter the area unless they have a child with them. It makes for a very safe area.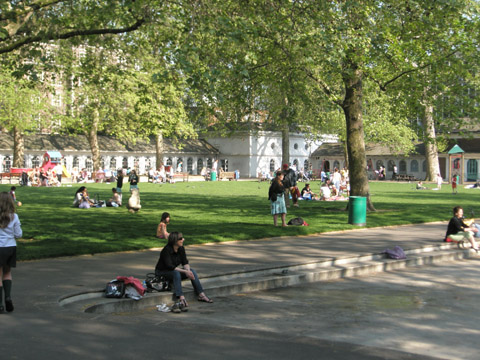 This gives you the general idea. I think the colonnade in the distance is part of the original structure. The gate also remains but nothing of the main buildings.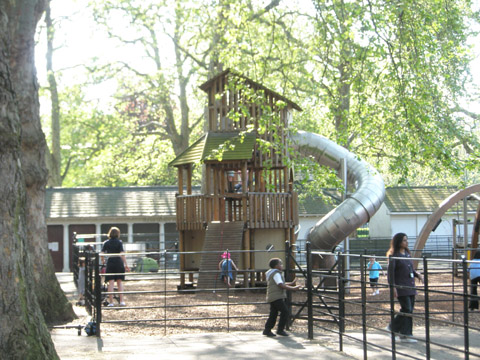 It has several really good play areas including the best climbing thing and slide I have ever seen.

It even has a flying-fox for the kids to play on.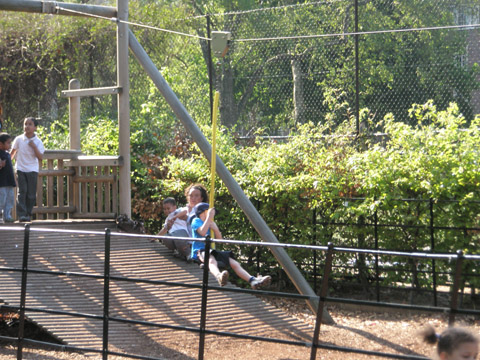 Here we go...