We took Robert out to Legoland. You can see his take on it here and here but I wanted to add a few extra photos of the lego constructions.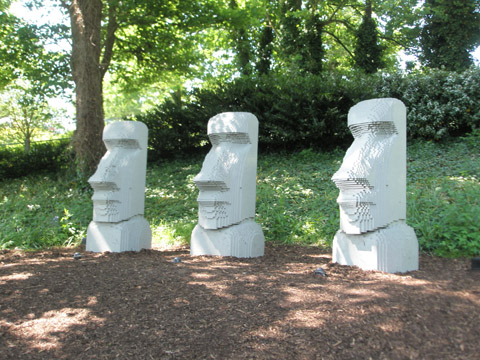 Three Easter Island heads greet you on the way in.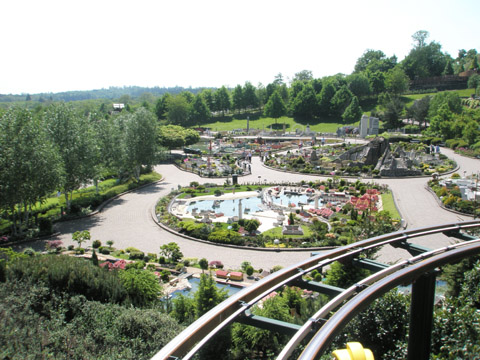 There is a very gentle rolling railway which lets you look down on the tiny cities area. One of the great things about Legoland is that it is aimed at young children. There is nothing much there to attract teenagers.
The picture also shows the complete absence of crowds on a non-school-holiday Monday. If you are ever going there pick such a day. It makes a huge difference not having to queue for rides.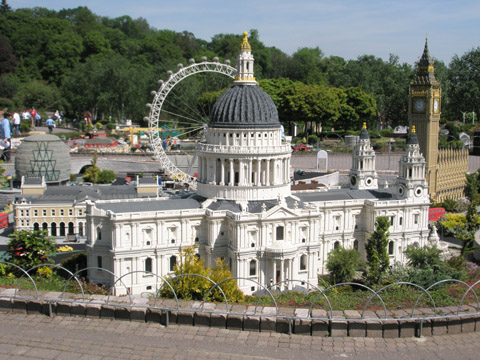 England is, of course, well represented. This section shows St Paul's with Big Ben and the Houses of Parliament in the background.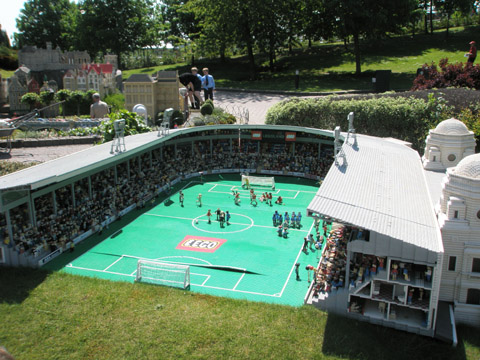 There are also exhibits of religious centres like Wembley Stadium.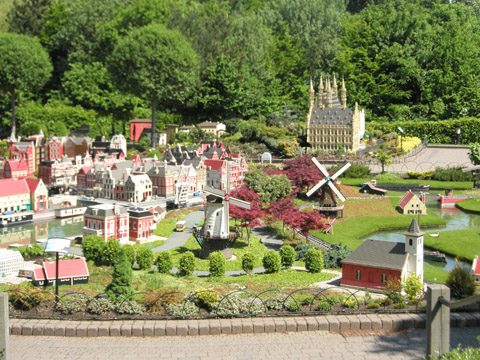 Overseas countries are also well represented. This shows the Low Countries. There were others such as NASA headquarters which were also fun (including Darth Vader and Stormtroopers).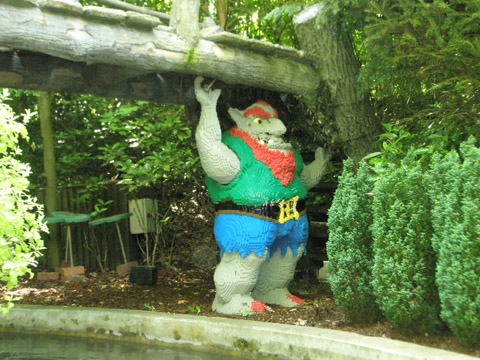 The exhibits are not limited to buildings. This troll comes from the fairy-tales boat ride and the tale of the three billy-goats gruff.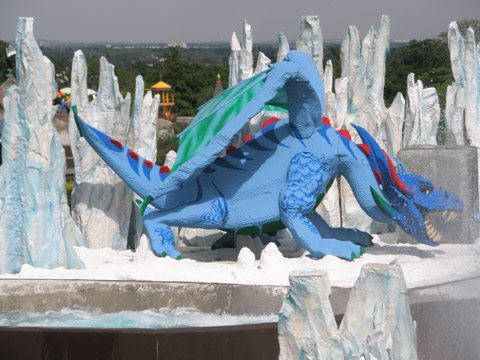 I particularly liked this dragon from the Viking area water ride. There must be some sort of internal skeleton holding it up but it is still an impressive piece of lego construction.
There is a notice that over twenty-five million lego pieces were used in the construction of legoland. I believe it. Very few of them were wasted.