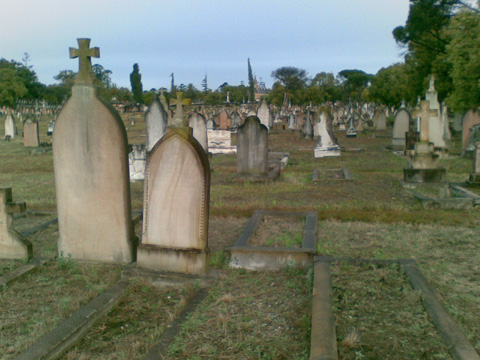 I was out on a training course at Lidcombe this week and had to walk past Rookwood Cemetery. It is big. Very big.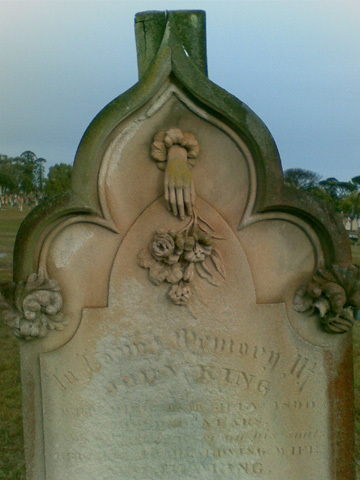 Some of the iconography is a little odd. This hand flopping out of the stone, for instance.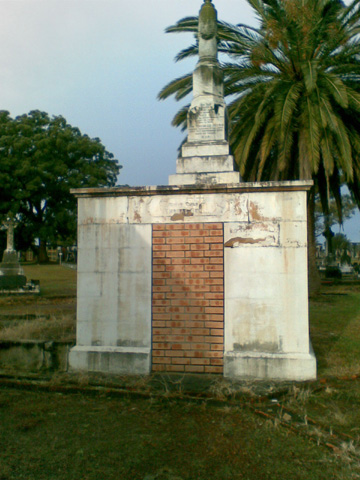 You can't help seeing little stories everywhere. One hopes that this tomb was bricked up to keep people out rather than keep them in but casks of amontillado inevitably spring to mind.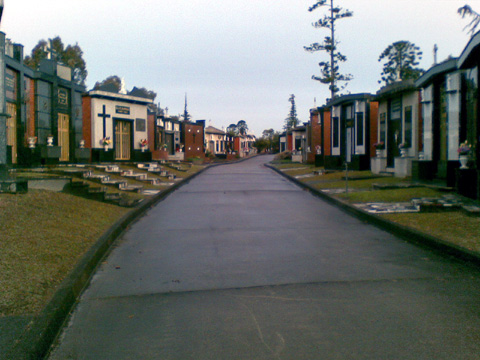 One of the most bizarre areas is a modern "necropolis suburbia" where small brick-built vaults looking like little holiday homes line the street. I suppose it's a nice, quiet neighbourhood.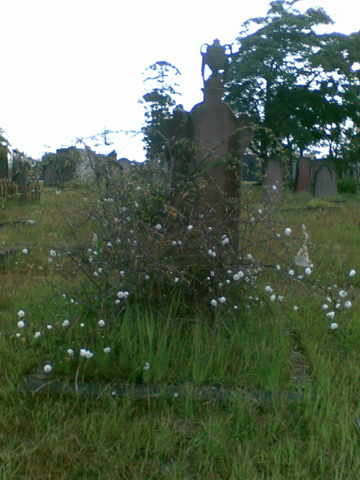 Parts of it are more traditional and less well kept. There's something very iconic about a rose growing wild over a grave.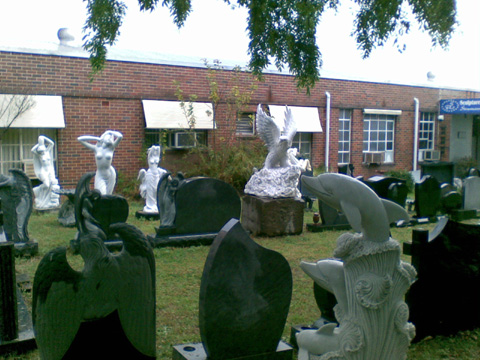 Rookwood is still - if you will pardon the expression - a living cemetery. Apart from the family vaults you sometimes find freshly turned clay where someone has just been laid to rest.
I spotted four monumental masons still plying their trade and there may well be more. I'm not sure that all the statues in this one are meant as grave markers but some are pretty spectacular.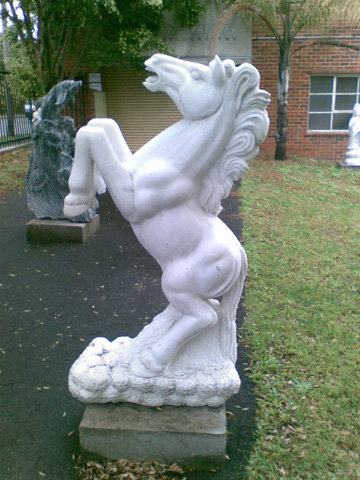 I rather liked this horse. Pamela thinks the dolphin might be more the go.
I unfortunately didn't have my camera with me (I had to take these with my phone which does only a barely adequate job) but if I go on another course there I'll be more prepared. Rookwood is the sort of place you can wander around for hours.