New Office (again)
September 2007
Once again we have moved offices. I previously posted some shots before we moved in but now we have arrived.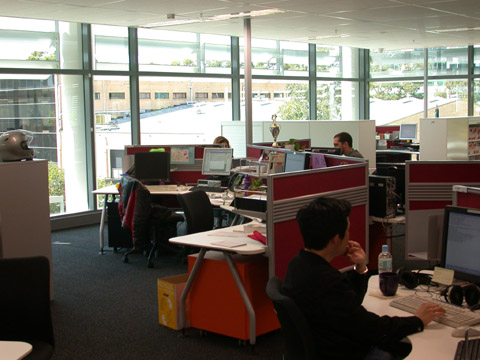 My desk. Near the window so a good amount of natural light. I occupy the nearer half of the banana. The other is occupied by my boss which seriously curtails my usefully unproductive time.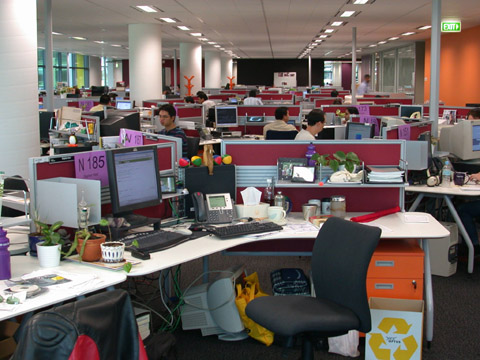 The desk looking from the window. Still a bit of a mess as we have only just moved in and we have less storage space. Note the corporate hive stretching out into the distance.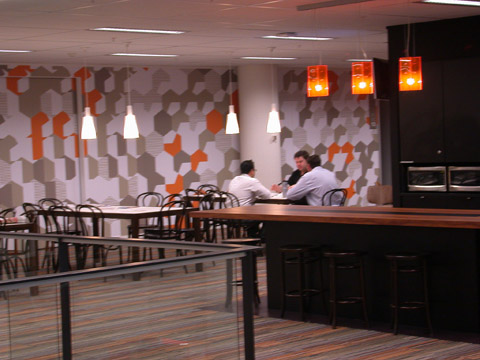 The place itself isn't too bad. Lots of crooks and nannies and not everything is identical. There are food outlets, kitchens and places to eat lunch (pictured), creche, gym and so forth. If it wasn't miles from anywhere it would be a good place to work.