In a few months our company will start moving out to its new offices. It is a big company so the move will be staggered over about four months. Our group will be moving in September.
I recently did a page on the current office. This page is to get an idea of the new one. You can arrange tours of the site which I have not yet done but a co-worker has and these are her photographs. She is in no way responsible for the commentary.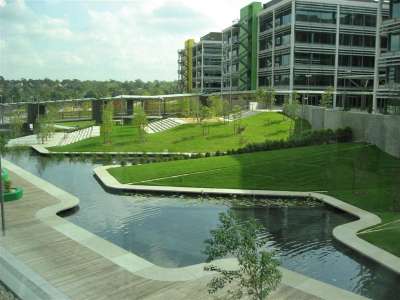 Image © Imelda Tan 2007
The grounds have some particularly pleasant outlooks like the above. I'm sure the radio-controlled boat club will be holding regattas at least once a week and possibly a few naval battles as well.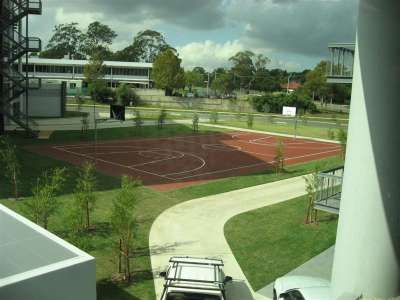 Image © Imelda Tan 2007
The basketball court looks good although it could get a trifle crowded if everyone wants to play at once. I wonder what the world record for the number of people on a basketball court might be?
As we move inside, reality shifts a little and we are suddenly in a science fiction movie.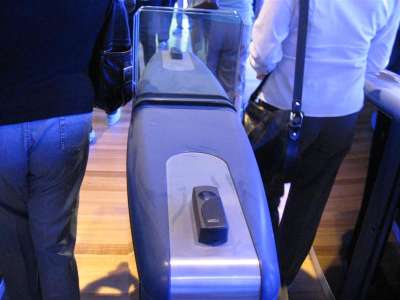 Image © Imelda Tan 2007
Is it just me, or does this look like the entrance to the Gattaca Corporation?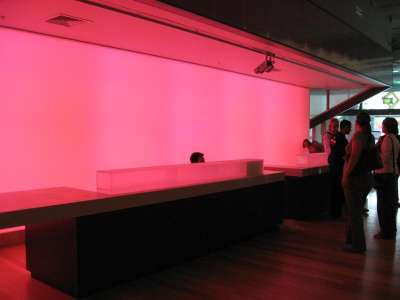 Image © Imelda Tan 2007
The reception desk is specially lit for alien clients who are happier in infra-red. A little harder to place but I think possibly Doctor Who?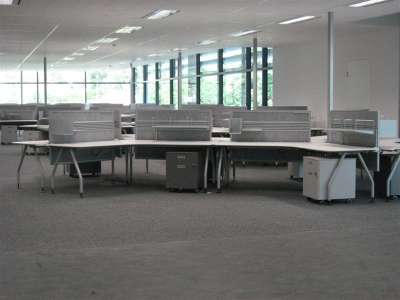 Image © Imelda Tan 2007
Past the facades we have grey workstations in grey rooms with grey carpets. I am seriously hoping that this is because they haven't finished decorating yet.
Or maybe we are continuing the science-fiction theme via an old black-and-white horror movie. Where's Bela Lugosi when you need him?