Morale-building 101
July 2008
Work can be dull at times but fortunately the company has a team dedicated to improving our morale. A recent example can be found in the Words to Live By entry. This time they have surpassed themselves.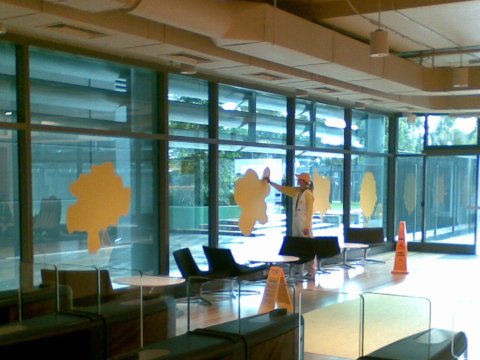 I arrived at work to find various people hard at work putting large, fake paint blotches on the windows and floors.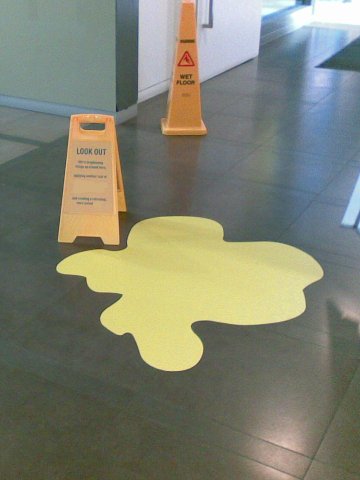 Some of them even had cute little notices on them (the name of the company has been removed to protect the guilty).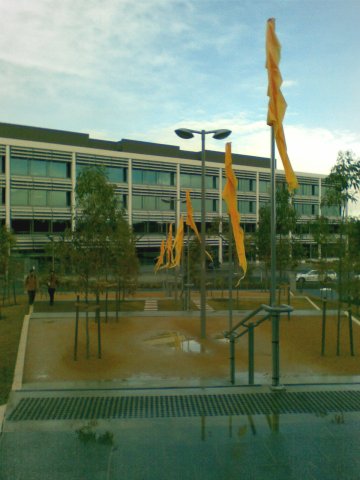 New banners were flapping in the breeze. They unfortunately had no words of wisdom on them but they were a pretty yellow.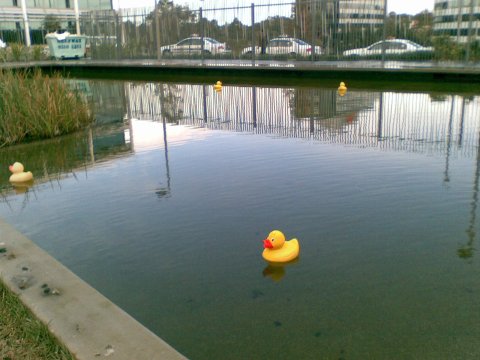 The pièce de résistance, which I am proud to say I discovered before any of my coworkers, was the pond with the rubber-duckies.
I'm not convinced my morale improved but it certainly gave me a good giggle at the start of a cold, rainy day so it wasn't a complete waste of time.